Lazada Voucher for September 2023
Save with Lazada Voucher & Promo Code
Earn 15% off Lazada coupon on all online orders
Vouchers on Site
57

Vouchers
Enjoy up to PHP400 off Lazada PNB discount code on Tuesday orders

Valid every Tuesday and for one-time use only
Promo code: ******ZD
Minimum spending: PHP3,000
Applicable for all PNB credit card holders
Valid until 31st October 2023

Earn 15% off Lazada coupon on all online orders

Promo code: ********TE
Minimum spending: PHP3,499
Applicable for all Lazada users
Valid until 31st October 2023

Collect 10% off Lazada GCash voucher on sitewide purchases

Enjoy 10% OFF sitewide
Offer is applicable to all users of Lazada
No minimum spend required
Via GCash app only
Valid until 31st December 2023

LazMall - Enjoy 25% off Lazada coupon on popular brands

Applicable for selected brands
Promo code: ****TE
Min. spending varies
Applicable for all Lazada users
Valid until 31st October 2023

Take Lazada free shipping voucher on your orders

Limited use. Selected items.
Promo code: ******TE
Minimum spending varies
Applicable for all Lazada users
Valid until 31st December 2023

Score PHP2,000 off Lazada coupon on Panasonic

Valid for selected products
Promo code: ****TE
Minimum spending of PHP30,000
Applicable for all Lazada users
Valid until 30th September 2023

Collect up to PHP300 off Lazada voucher code on gadgets & accessories

Enjoy up to P300 OFF gadgets & accessories
Offer is applicable to all users of Lazada
Minimum spending: PHP1,999
Valid until 31st December 2023

Get PHP300 off shipping fee Lazada voucher code on any orders

Enjoy PHP300 OFF shipping fee on hot items
Offer is applicable to all users of Lazada
Minimum spend is PHP1,999
Valid until 31st December 2023

LazMom - Collect up to PHP500 cashback with Lazada promo on diapering & potty products

Valid for selected products
No promo code needed
No minimum spending needed
Applicable to all Lazada users
Valid until 26th September 2023

Collect up to 40% off Lazada sale on 361 Degrees

Valid for selected products
No promo code needed
No minimum spending needed
Applicable to all Lazada users
Valid until 31st October 2023

Take up to 50% off Lazada discount on Unicharm items

Valid for selected products
No promo code needed
No minimum spending needed
Applicable to all Lazada users
Valid until 31st October 2023

LazMom - Save up to 20% off Lazada promotion on baby essentials

Valid for selected products
No promo code needed
No minimum spending needed
Applicable to all Lazada users
Valid until 26th September 2023

Seize PHP500 off Lazada coupon on Casio products

Promo code: ****TE
Minimum spending of PHP15,000
Applicable for all Lazada users
Valid until 6th October 2023

Claim PHP100 off Lazada voucher today on Deli products

Valid for selected products
Promo code: ****TE
No minimum spending needed
Applicable for all Lazada users
Valid until 30th September 2023

Get up to 25% off Lazada offers on ASUS

Valid for selected products
No promo code needed
No minimum spending needed
Applicable to all Lazada users
Valid until 31st October 2023

Save up to 50% off Lazada promotion on Uni-Care

Valid for selected products on landing page only
No promo code needed
No minimum spending needed
Applicable for all Lazada users
Valid until 30th September 2023

Take up to 50% off Lazada discount on Revlon products

Valid for selected products
No promo code needed
No minimum spending needed
Applicable to all Lazada users
Valid until 30th September 2023

Save 5% off Lazada voucher on Johnson & Johnson items

Limited use. Selected items.
Promo code: ******TE
Minimum spending: PHP500
Applicable for all Lazada users
Valid until 20th December 2023

Redeem PHP250 off Lazada coupon on Nike

Promo code: ******TE
Minimum spending: PHP2,500
Applicable for Nike store followers only
Valid until 30th September 2023

Redeem 10% off Lazada voucher on Kiehl's items

Promo code: ****TE
Minimum spending of PHP5,000
Applicable for all Lazada users
Valid until 28th September 2023

Enjoy up to 28% off Lazada promotion on Lancome

Valid for selected products on landing page only
No promo code needed
No minimum spending needed
Applicable for all Lazada users
Valid until 30th September 2023

Get PHP100 off Lazada coupon on BLK Cosmetics

Promo code: ****TE
Minimum spending of PHP999
Applicable for all Lazada users
Valid until 1st October 2023

Take PHP100 off Lazada voucher on L'Oreal Paris

Promo code: ****TE
Min. spending of PHP1,099
Applicable for all Lazada users
Valid until 30th September 2023

Save PHP50 off Lazada coupon on Miniso orders

Promo code: ****TE
Min. spending of PHP199
Applicable for all Lazada users
Valid until 20th November 2023

Get 5% off Lazada voucher on OPPO devices

Promo code: ****TE
Min. spending of PHP20,000
Applicable for all Lazada users
Valid until 30th September 2023

Earn PHP50 off Lazada voucher on Royal Canin

Promo code: ****TE
Min. spending of PHP600
Applicable for all Lazada users
Valid until 30th September 2023

Collect up to 20% off Lazada deals on World Balance

No promo code needed
No minimum spending needed
Applicable to all Lazada users
Valid until 30th September 2023

Catch up to PHP50 off Lazada PLTD Home voucher on all orders

Redeem PLTD Home rewards to get the coupon
Promo code: ****APP
No min. spending
Applicable for PLTD Home members only
Valid until 30th September 2023

Snag up to PHP50 off Lazada GOMO voucher on all orders

Convert 3.5GB to get the coupon
Promo code: ****APP
No min. spending needed
Applicable for GOMO subscribers only
Valid until 30th September 2023

Cut PHP91.7 off Lazada Globe coupon on all purchases

Redeem with 1 point of Globe rewards
Promo code: ****TE
Min. spending of PHP399
Applicable for Globe users only
Valid until 30th September 2023

Grab PHP1,000 using Lazada coupon on Dyson electronics

Valid for selected products
No promo code needed
Minimum spend is PHP10,000
Applicable to all Lazada users
Valid until 30th September 2023

Grab PHP150 off with Lazada coupon on LOCAUPIN furniture

No promo code needed
Minimum spend is PHP5,000
Applicable to all Lazada users
Valid until 30th September 2023

Receive PHP80 off with Lazada voucher on Maybelline products

Valid for selected products
No promo code needed
Minimum spend is PHP899
Applicable to all Lazada users
Valid until 30th September 2023

Grab PHP150 off using Lazada coupon on L'Oreal Paris beauty products

Valid for selected products
No promo code needed
Minimum spend is PHP3,170
Applicable to all Lazada users
Valid until 30th September 2023

Claim PHP100 off using Lazada voucher on FOCALLURE makeup

Valid for selected products
No promo code needed
Minimum spend is PHP900
Applicable to all Lazada users
Valid until 30th September 2023

Take PHP100 off using Lazada coupon on Watch Republic

Valid for selected products
No promo code needed
Minimum spend is PHP2,000
Applicable to all Lazada users
Valid until 30th September 2023

Collect PHP130 off Lazada coupon on ZANZEA fashion items

Promo code: ****TE
Min. spending of PHP2,500
Applicable for all Lazada users
Valid until 30th September 2023

Snip up 70% off Lazada discount on Robinsons kids & babies products

Valid for selected products only
No promo code needed
No minimum spending needed
Applicable for all Lazada users
Valid until 30th September 2023

LazzMallDaily - Shop for as low as PHP8 with Lazada promo on groceries

No promo code needed
No minimum spending needed
Applicable to all Lazada users
Valid until 31st October 2023

Get discounted prices Lazada deal on travel & wellness e-vouchers

Valid for items on landing page only.
No promo code needed
No minimum spending needed
Applicable for all Lazada users
Valid until 31st October 2023

Lazada Flights - Get discounts with Lazada promo on any bookings

No promo code needed
No minimum spending needed
Applicable for all Lazada users
Valid until 31st December 2023

Spend as low as PHP9 Lazada promo on flash sale products

Items on sale refresh daily
No promo code needed
minimum spending needed
Applicable for all Lazada users
Valid until 31st October 2023

Get PHP500 off Lazada BDO discount code on Wednesdays purchases

Valid on Wednesdays only.
Promo code: ********AYS
Minimum spending: PHP4,000
Applicable for all Lazada users
Valid until 27th December 2023

LazLoad- Get 15% off Lazada voucher on mobile reload for all users

For LazLoad users only.
No promo code needed
No minimum spending needed
Applicable for all Lazada users
Valid until 31st December 2023

LazLoad - Seize 25% off Lazada promo on first time online reload

For LazLoad users only.
No promo code needed
No minimum spending needed
Applicable for all Lazada users
Valid until 31st December 2023

Snatch this Lazada coupon to get up to PHP16,000 LazPayLater credit

For LazPayLater users only
No promo code needed
No minimum spending needed
Applicable for all Lazada users
Valid until 31st June 2023

Enjoy PHP300 off shipping fee Lazada promo on Lazmart orders

No promo code needed
Minimum spending: PHP2,499
Applicable for all Lazada users
Valid until 31st December 2023

Claim PHP300 off Lazada Bank of Commerce code on Monday orders

Valid for one time use only.
Promo code: ********AY
Minimum spending: PHP2,000
Applicable for all Lazada users
Valid until 25th December 2023

Claim PHP250 off Metrobank x Lazada promo code on Friday orders

Valid for one time use every Friday.
Promo code: ******LS
Minimum spending: PHP2,500
For Metrobank credit cardholders only.
Valid until 29th December 2023

Save 80% off Lazada discount on Watsons official products

Enjoy 80% OFF Watsons products
Offer is applicable to all users of Lazada
No minimum spend required
Valid until 31st December 2023

Redeem up to 70% off Lazada discount voucher on fashionwear

Enjoy up to 70% OFF fashionwear
Promo code: ****TE
Offer is applicable to all users of Lazada
No minimum spend required
Valid until 31st December 2023

Get up to 70% off Lazada discount on home products

Enjoy up to 70% OFF home appliances
Offer is applicable to all users of Lazada
No minimum spend required
Valid until 31st December 2023

Enjoy Up To 80% OFF Electronics Discount On Fashionable Watches

Enjoy up to 80% OFF men's watches
Offer is applicable to all users of Lazada
No minimum spend required
Valid until 31st December 2023

Receive Up To 60% OFF Fashionwear Coupon On Bags

Enjoy up to 60% OFF on women bags
Offer is applicable to all users of Lazada
No minimum spend required
Valid until 31st December 2023

Get Up To 50% OFF Smartphones Voucher On Products

Enjoy up to 50% OFF smartphones
Offer is applicable to all users of Lazada
No minimum spend required
Valid until 31st December 2023

Enjoy Up To 30% OFF Gadgets Voucher On Gaming Gears & Equipment

Enjoy up to 30% OFF gaming gears & equipments
Offer is applicable to all users of Lazada
No minimum spend required
Valid until 31st December 2023

Get PHP100 off Lazada promo code on smartphones

Enjoy P100 OFF smartphones
Offer is applicable to all users of Lazada
No minimum spend required
Valid until 31st December 2023
Lazada voucher and promo codes from Rappler for great savings of up to 95%!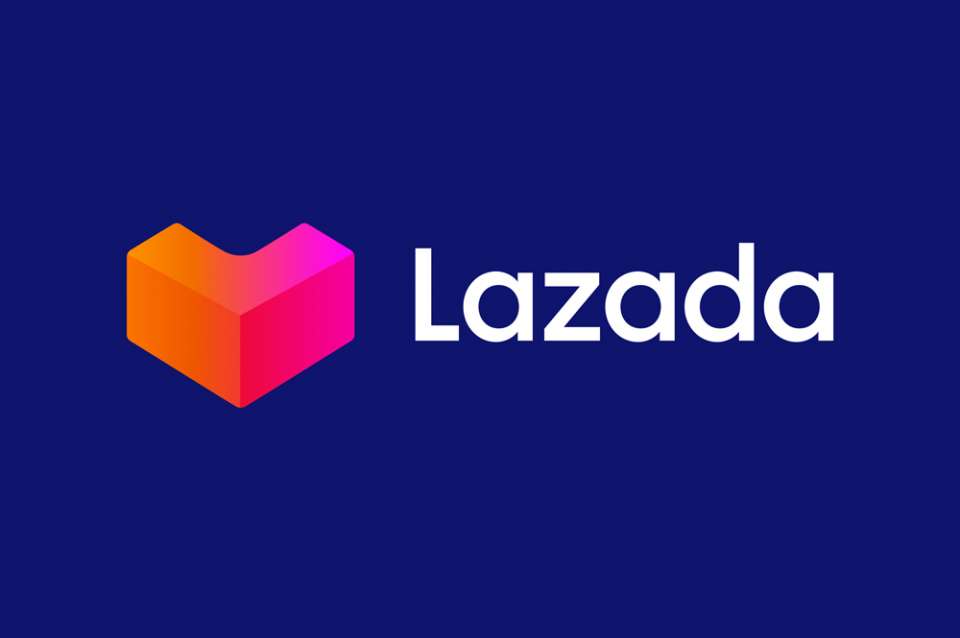 About Lazada Philippines, your go-to online shopping store for everything you'll need!
Lazada is an online e-commerce store that was founded in 2011 which focused on the South East Asia region of the world. Seeing as there was no one go-to marketplace for online commerce during that time, Lazada set out to become the Amazon.com of South East Asia by offering a whole lot of different product categories for sale on their online website. Lazada offers products on sale from their own warehouse and third-party retailers or merchants in the Lazada websites; giving customers a wide variety of products. Lazada is now a very well-established e-commerce online shopping store in many different countries in the Southeast Asian region such as the Philippines, Malaysia, Singapore, Thailand, Vietnam, and Indonesia.
Lazada Top Shopping Categories
Fashion and Accessories

Health and Beauty

Watches, Jewelry, and Sunglasses,

Mobiles and Tablets

Computers and Laptops, TV, Audio/Video, Gaming, Gadgets, and Cameras

Home and Appliances

Home and Living

Toys, Kids, and Babies

Sports, Automotive
Lazada Top Brands
Dyson

Fashion Idol

Watsons

Unilever

Encounter August

Xiaomi

Apple
Lazada Philippines FAQs
Does Lazada offer free shipping?
If you're not opting for a cash-on-delivery option and you trust all the postal companies after paying, Lazada Philippines offers a free shipping voucher for a minimum purchase of Php 1000 and above! You can definitely shop without having to pay for any extra costs - no more paying for your petrol or parking ticket at the shopping mall too!
Amazing promotions! Lazada discounts for the items that they are selling are great. You can be sure to find something at a much better price compared to other places. Not only that however, come any season or festival that is quite prominent and famous in the region - such as the single's day of 11th of November, or Christmas - you'll definitely catch Lazada giving out discounts and promos in the form of discount codes or vouchers and coupons.
Lazada Philippines' Return Policy takes away the "all goods sold are not to be refunded or returned" that you get when you buy stuff from a brick-and-mortar shop. All items bought from Lazada Philippines get protected under the Lazada Buyer Protection Program with up to 14 days return period. It is a truly 100% satisfaction-guaranteed experience with Lazada Philippines. The chair you just bought got a problem? Just return it, and Lazada will be more than happy to help you with your dissatisfaction. For items sold with a defect, they will even refund you the delivery costs for the returns, talk about good service!
What are the reasons why the code doesn't work?
The promo code might not be working due to these reasons:
You haven't reached the required minimum spending.
The code has already been redeemed.
The code is not applicable to the items on your cart.
You have entered the wrong code.
The code already expired.
Note: What to do? Always check the code's terms before using it.
Does Lazada have Cash on Delivery?
Uncomfortable with the idea of your expensive smartphone making its way to you via the postal company? Don't trust another person with the order of your next waffle maker? Don't have a credit card to pay for your order online? With a cash-on-delivery option, you literally only pay your item's price in cash when they deliver it to your home. This is a simple, secure and hassle-free way to purchase - with ease of mind too!
How does Lazada wallet work?
Thanks to technological advancement, you can finally opt-out of cashless payment instead of using Lazada wallet. Simply activate your Lazada wallet with the steps below:
Sign in to your Lazada account, if you're using the app click on Account > Lazada Wallet.
Click on Activate My Wallet.
Enter your mobile number, and you will receive a one-time SMS code once you click on Send Code.
Once you finish activating it, you can top up your wallet via online banking or credit/ debit card payment.
How to Redeem Lazada Voucher Codes & Coupons?
Select the Lazada voucher of your choice from the above - make sure to choose the correct one and read the conditions on what the voucher can be used for and if there is anything else, like a minimum spending amount for the voucher to be valid.
Once you have selected and clicked on a voucher, you will be shown a pop-up with the voucher code; you can then click "Copy Code" or just manually select the code with your mouse, then right-click and copy.
At Lazada Philippines' checkout, below the total amount you have to pay, there will be a button where it says "Apply Code". Click on it, and then paste or type in the voucher code you received earlier. Then click on "Apply".
Once you've clicked on "Apply", the discount voucher will have been applied to your total price, giving you a really awesome deal!
At the checkout, just select your payment method and checkout!
And the most important step: Enjoy your purchase!
What are some of the popular Lazada vouchers?
Lazada Philippines, amazing services, and endless sales for a great shopping experience!
Lazada's Birthday Anniversary Sale is Back Again This Year
Make sure to save Lazada Rappler coupons page on your bookmarks and be up to date on the latest voucher and credit card promo for this upcoming 10th Birthday Sale. Snag up to 90% OFF products such as beauty, health, fashion, electronics, and many more! Here at Rappler, we want you to not worry about spending too much on your shopping spree as we will curate verified coupons that will surely save you a lot of money!
General Campaigns & Sale
Other important Lazada sale dates to remember are the mid-year sale (6.6), and year-end deals, including 11.11, 12.12, and Christmas & New Year's sales. You can expect a week of entertaining games, online encounters with popular local personalities for special giveaways and great offers during these campaigns.
What payment methods are available?

To make online shopping with us more convenient, we offer multiple payment methods:

Cash On Delivery
Credit/ Debit Card (Mastercard, Visa, AMEX, and JCB)
BDO Installment
MegaLink
Philippine-Paypal accounts
AMEX / JCB

How much is Lazada Shipping Fees?

Lazada offers free shipping nationwide on orders over PHP 1000.

For orders below PHP 1000, a shipping fee will be applied:

In Metro areas - PHP 55
In Non-Metro areas - PHP 99

How to check on order status?

An order confirmation with an order summary will be sent to you through email and SMS right after you have placed your order. We will also send email and SMS notifications to keep you updated frequently on your order status.

What are the returns and refund policy?

Before returning an item, please check out our Returns & Refunds Policy at www.lazada.com.ph/returns to make sure your item is eligible for return.
Connect to Lazada Social Media Sites
Lazada Philippines Office Address
LAZADA E-SERVICES PHILIPPINES, INC.
23rd Floor, Net Park Building, 5th Avenue
Bonifacio Global City, Taguig City 1634
Lazada Customer Care
If you have any additional questions, you can contact them at any time using the Live Chat feature on their website or mobile app. From 9:00 am to 9:00 pm on Mondays through Fridays, you can use the online live chat feature. Otherwise, customers can call the customer support department of Lazada Philippines at (02) 7795 8900 during business hours.
Lazada Voucher & Promo code in Philippines