KKday Promo Code for July 2020
Grab the most popular KKday Discount Code
Please wait while we process your rating

.

.

.
Vouchers on Site
14

Vouchers
KKday Discounts: Save As Low As PHP 750 On Cebu Activities & Tours

This promotion ends on December 31st, 2020. Discover the beauty of the Philippines with activities & tours with starting price at PHP 700. This offer is available for Cebu activities & tours only. For all customers. Plan your holiday and save more when you purchase with KKday promo code now!

Book Boracay Tours & Activites From PHP 600: Save With KKday Coupon Code

Promotion ends on December 31st, 2020. Plan your next holiday trip in the Philippines with the best activities & tours deals from PHP 600. This discount are for Boracay tours & activities products only. For all customers. Book now in KKday app or website to enjoy more offers & vouchers now!

KKday Promo Code: Book Palawan Travel From PHP 300

This promotion ends on December 31st, 2020. Enjoy your family vacations here in the Philippines with travel products for as low as PHP 300. This coupon is available for Palawan travel products only. This is for all customers. Go to KKday app or website to secure your plan with additional discounts now!

Book From PHP 300 Singapore Activities & Tours: Use KKday Voucher

This promotion ends on December 31st, 2020. Plan ahead for your next trip to Singapore with the best travel deals from PHP 300. This is promotion is for Singapore activities, tours, pocket WiFi, and other products. For all customers. Enjoy now before your offer ends!
KKday Promos and Vouchers in the Philippines: Book for your Local and International Tours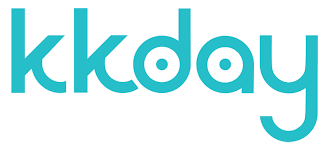 Ming Chen the founder of KKday is a seasoned online veteran in the online travel industry where he previously co-founded ezTravel, co-founded Star Travel, and served as General Manager at Ezfly. KKday is serving 10+ countries around the globe. They have recorded about 1M+ travelers, 500+ cities, 10K+ travel experiences, and 80+ countries.
KKday's main office is in Taiwan and the company is composed of people who love to travel. Experiencing real local activities and abroad is their aim for travelers. Aside from that, they have great deals and promos waiting to be used by customers like you. By bookmarking Rappler coupons page and joining KKday's newsletter, you will be updated on the newest vouchers, coupons, and promo codes.
Why choose KKday amongst all others?
KKday believes in the importance of honest reviews and feedbacks from their previous travelers. Their team is also composed of travel specialists who make sure to bring you unique local activities that you will surely enjoy. KKday has also built strong partnerships for you to experience the world with confidence.
Their website and app (available for iOS and Android) are made secure. Your safety and security are very important for KKday. All the personal information you provide is kept highly encrypted and they offer seamless booking as well as payment services. You can be as spontaneous and stay adventurous as you may book anywhere and anytime using KKday.
KKday Promo Points
While enjoying great promos, discounts, and promo codes when booking activities from KKday Philippines, you can also earn points. How do you earn points? It is as simple as becoming a member, start your journey to book for the activities you want to experience, earn your points, and redeem your promo rewards as exclusive gifts, activities, or tours.
Frequently Answered Questions
How to Redeem KKday promos, promo codes, and coupons?
It is awesome to book your travel tours and activities online as you may always go through sites like Rappler coupons page to get discounts and promos. We are here to help you to save some buck while traveling and experiencing unique local activities in the Philippines or abroad. Below are the easy steps for you to follow to redeem and use KKday promo codes, coupons, and vouchers:
Select the coupon at KKday coupons page on Rappler to quickly browse for the best offers and promo codes, and coupons available.
Select the promo code and click the get coupon code button. There will be a separate page where you may copy the code. Make sure to copy the code so you may apply it on the KKday website when you checkout.
Then once you are on the KKday Philippines website, paste the coupon code upon checkout where you get the complete breakdown of your cart.
KKday platform is secure and easy. Book as many activities or tours you want to experience when you travel!
Take note that there are some promos and coupons that do not require a promo code, so proceed to the KKday Philippines website right away and do your online travel activities booking for your future travel!
KKday Voucher & Promo code in Philippines