KKday Promo Code for May 2023
Save with KKday promo code & voucher
Claim 20% OFF Kkday promo code on Vietnam tours & experiences
Vouchers on Site
16

Vouchers
Claim 20% OFF Kkday promo code on Vietnam tours & experiences

RECOMMENDED

Expires on Jun 04, 2023

Discount capped at P1,000.
Promo code: *****29
Minimum spending: PHP56
Applicable for all Kkday users
Valid until 4th June 2023

Claim 10% OFF Kkday voucher code on selected USA experiences

RECOMMENDED

Expires on May 31, 2023

Discount capped at PHP1,400
Promo code: ****10
Minimum spending: PHP5,600
Applicable for all Kkday users
Valid until 31st May 2023

Get 15% OFF Kkday coupon code on selected Taiwan tours

Discount capped at P1,100.
Promo code: ****15
Minimum spending: PHP56
Applicable for all Kkday users
Valid until 31st May 2023

App only - 5% OFF Kkday discount code on Hong Kong Disneyland pass

Valid on app only.
Promo code: *****FF
Minimum spending: PHP56
Applicable for new Kkday users
Valid until 1st August 2023

Buy 1 free 1 Kkday coupon code on Hoi An Memories show & dinner

Discount capped at PHP2,418
Promo code: ****N1
Minimum spending: PHP2,370
Applicable for all Kkday users
Valid until 4th June 2023

Get 15% OFF Kkday voucher code on Taiwan paragliding experience

Discount capped at PHP1,100.
Promo code: *******TE
Minimum spending: PHP56
Applicable for all Kkday users
Valid until 31st May 2023

Get up to 60% OFF Kkday summer sale code on local attractions

Promo code: *******TE
No minimum spending needed
Applicable for all KKday users
Valid until 31st May 2023

Spend As Low As PHP200 KKday Promo On Boracay Island Experiences

As low as PHP200 Boracay Island experiences
No promo code needed
No minimum spending needed
Applicable for all KKday users
Valid until 31st December 2022

Purchase As Low As PHP151 KKDay Promo On Singapore Experiences

As low as PHP151 on Singapore experiences
No promo code needed
No minimum spending needed
Applicable for all KKday users
Valid until 31st December 2023

Spend As Low As PHP315 Travel Discount On Bohol Experience

As low as PHP315 on Bohol experience
No promo code needed
No minimum spending needed
Applicable for all KKday users
Valid until 31st December 2023

Spend As Low As PHP688 Travel Promo On Enchanted Kingdom Theme Park

As low as PHP688 on Enchanted Kingdom theme park ticket
No promo code needed
No minimum spending needed
Applicable for all KKday users
Valid until 31st December 2023

Book As Low As PHP300 Travel Promo On Hong Kong Activities

As low as PHP300 Hong Kong activities
No promo code needed
No minimum spending needed
Applicable for all KKday users
Valid until 31st December 2023

Book Extra Discounts On Your Travel Activities With KKday Discount

Extra discounts with KKDay newsletter subscription
No promo code needed
No minimum spending needed
Applicable for all KKday users
Valid until 31st December 2023

Take As Low As PHP200 Travel Promo On Philippines Tourist Activities

As low as PHP200 Philippines tourist activities
No promo code needed
No minimum spending needed
Applicable for all KKday users
Valid until 31st December 2023

Spend As Low As PHP127 KKday Promo On Korea Trip Must Buys

As low as PHP127 Korea trip must buys
No promo code needed
No minimum spending required
Applicable for all KKday users
Valid until 31st December 2023

Spend As Low As PHP89 KKday Promo On Japan Experience

As low as PHP89 on Tokyo experiences
No promo code needed
No minimum spending needed
Applicable for all KKday users
Valid until 31st December 2023
KKday Promo Codes and Vouchers in the Philippines: Book for your Local and International Tours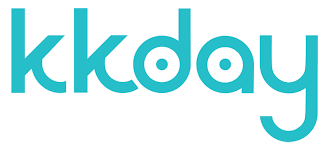 Ming Chen the founder of KKday is a seasoned online veteran in the online travel industry where he previously co-founded ezTravel, co-founded Star Travel, and served as General Manager at Ezfly. KKday is serving 10+ countries around the globe. They have recorded about 1M+ travelers, 500+ cities, 10K+ travel experiences, and 80+ countries.
KKday's main office is in Taiwan and the company is composed of people who love to travel. Experiencing real local activities and abroad is their aim for travelers. Aside from that, they have great deals and promos waiting to be used by customers like you. By bookmarking Rappler coupons page and joining KKday's newsletter, you will be updated on the newest vouchers, coupons, and promo codes.
Why choose KKday amongst all others?
KKday believes in the importance of honest reviews and feedbacks from their previous travelers. Their team is also composed of travel specialists who make sure to bring you unique local activities that you will surely enjoy. KKday has also built strong partnerships for you to experience the world with confidence.
Their website and app (available for iOS and Android) are made secure. Your safety and security are very important for KKday. All the personal information you provide is kept highly encrypted and they offer seamless booking as well as payment services. You can be as spontaneous and stay adventurous as you may book anywhere and anytime using KKday.
KKday is a travel itinerary e-commerce platform that allows travelers from anywhere in the globe to book tours, activities, and other travel necessities to create their own customized travel experience. To date, KKday has over 6,000 tours and travel activities from 53 countries and 170 cities worldwide. KKday has established its presence in Taiwan, Hong Kong, Indonesia, Malaysia, Singapore, Korea, Japan, Vietnam, and Thailand. Just last May, they launched their expansion to the Philippines.
KKday is also trustworthy to travelers like you because of the following reasons:
Authentic reviews - KKday guarantees that all the reviews are left by real travelers, based on their personal experience.

Approved quality - KKday has recruited a team of travel addicts who assist you in hand-packing the best local experiences for you.

Licensed providers - All our provider's legality and trustworthiness have been verified.

Personal ID safety - Safety is KKday's biggest concern, we use SSL technology to make sure all your personal information is safe with us.

Transaction safety - KKday is working with Paypal, a world-leading e-payment platform; shopping on KKday is safe and easy!
KKday Promo Points
While enjoying great promos, discounts, and promo codes when booking activities from KKday Philippines, you can also earn points. How do you earn points? It is as simple as becoming a member, start your journey to book for the activities you want to experience, earn your points, and redeem your promo rewards as exclusive gifts, activities, or tours.
Frequently Answered Questions
How to Redeem KKday promos, promo codes, and coupons?
It is awesome to book your travel tours and activities online as you may always go through sites like Rappler coupons page to get discounts and promos. We are here to help you to save some buck while traveling and experiencing unique local activities in the Philippines or abroad. Below are the easy steps for you to follow to redeem and use KKday promo codes, coupons, and vouchers:
Select the coupon at KKday coupons page on Rappler to quickly browse for the best offers and promo codes, and coupons available.
Select the promo code and click the get coupon code button. There will be a separate page where you may copy the code. Make sure to copy the code so you may apply it on the KKday website when you checkout.
Then once you are on the KKday Philippines website, paste the coupon code upon checkout where you get the complete breakdown of your cart.
KKday platform is secure and easy. Book as many activities or tours you want to experience when you travel!
Take note that there are some promos and coupons that do not require a promo code, so proceed to the KKday Philippines website right away and do your online travel activities booking for your future travel!
Scroll through other travel coupons and deals when you visit our travel & hotel category page!
KKday Voucher & Promo code in Philippines